MOBILE USERS
CLICK HERE




Established 2008

Sierra Counties Only Specialty JetSki Shop
Seadoo iBR System Repair
We make and install state compliant registration numbers
Driveline and Jetpump Repairs
Keep them off the beach!
Fitch Fuel Injection Service for Polaris and Kawasaki
DEKA AGM batteries in stock
Wheelchair Batteries

Cell: 551-206-0524 Shop 575-894-4626
Click Here To Check the Current Water Level @ Elephant Butte Lake
| | |
| --- | --- |
| | 1/2 mile North Of Exit 75 (across from Conoco Gas) |
In Shop Hours
10-2 Tuesday-Friday
Saturday closed
Sunday closed
Marina Service On Mondays Only
Startups and Safety Checks start at $55
Planning your first trip to the lake with your new ski?
Watch this excellent Jetski Safety video first!

Seadoo Safety Video

Information that helps keep you safe on the lake
Directions To Captain Pete's
We're Known World Wide!
Live Outside the USA?

Ignition Controllers and hard to
find parts shipped worldwide!

Greetings to our
International Visitors!

Advice by
e-mail
$25 US Per Incident



World Wide Visitor Map

We've had visitors from every shaded country on the map
Batteries in Stock for all models of PWC
Seadoo Mineral AND Synthetic Injector oils by the gallon
Free Safety Inspection!
Do You Have All Required Safety Equipment?
Just Minutes From Elephant Butte Lake State Park
Located between Elephant Butte and Caballo Lake
State Parks In Sierra County New Mexico
Full Service for all brands of Personal Watercraft
Replacement Fuel Pumps and Injectors Now Available for
Fuel Injected Seadoo, Yamaha and Kawasaki and Polaris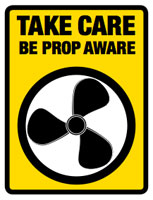 STOP AND THINK
BEFORE YOU DRINK
Being a Captain carries huge responsibilities
The lives of your guests are in your hands
Are you up for the job?
Cell: 551-206-0524
Shop 575-894-4626
600 South Broadway
PO Box 525
Williamsburg, NM 87942
E-Mail
You won't find me on any social network!
New Mexico Safe Boating Course
Click Here!
It's FREE!
The BoatUS Foundation's Online Course
is the only free Online Boating Safety Course approved by the
New Mexico Energy, Minerals & Natural Resources Department - State Park Division.

Current Local Time:

Cell::551-206-0524
Shop::575-894-4626
Digital Diagnostics-NO GUESSWORK!
We REPAIR Kawasaki and Polaris EMM!
For half the cost of a factory replacement

No employees, you deal direct with the Captain.

Call around, we're highly recommended by
all marinas and boat repair shops in Elephant Butte
DEKA AGM Batteries IN STOCK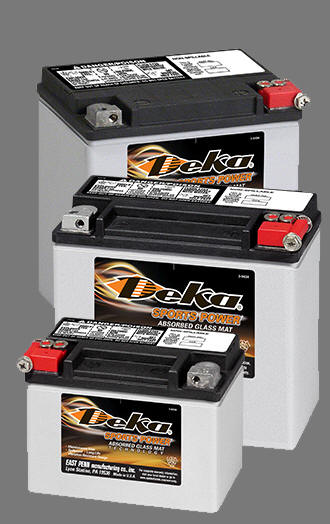 All popular sizes 16ah, 20ah, 30ah
Don't buy a new battery EVERY SEASON!
AGM batteries outlast conventional types
Made in the USA
Do the Math!
One cheapo big box store lead-acid battery=$75
(add in $25 for the clothing you ruined while adding the acid if you are rushed)

Did you know that an "add the acid battery" should be
charged for at least 6 hours before being put into use?
DEKA batteries are 100% charged and READY-TO-GO
out of the box and NO CORE CHARGE!
One per year for 3 years=$225 + lost time as
you'll spend time hunting down that bolt
you dropped into the hull
One DEKA AGM=$105(16AH)
3 years=$105 + extra hours on the water!
Which one is the real bargain?
Go American-Buy Deka East-Penn Batteries

Having big boat problems?
Visit my good buddy, Dean Bauman at Boat Doc LLC
1159 Highway 195 Elephant Butte
(575) 744-5714
The New Location for Mr. G's Storage offices.
Boat Doc handles all inboard engine and stern drive issues
Get if fixed right, there
Sorry, no outboard motor service
The THREAT IS



REAL!
The Threat is
NOW
Inspections for
Aquatic Invasive Species
are now being done at
Elephant Butte Lake!

Don't be a drag
Get your boat tagged!
A tag indicate you've
passed AIS Inspections
Clean-Drain-Dry
Every day should be prop aware day

Service for:


Orbital (tm) Direct Inject Fuel Systems for Seadoo Di and 3d series Skis
Seadoo 4-Tec Skis standard and high performance.
We're are New Mexico's ONLY RIVA Racing dealer.
Ficht Fuel Injection System Service for Polaris and Kawasaki Skis
Jet Pump rebuilds and Impeller Refurbishing
Store your ski/atv/rv in our secured yard over the winter
Outside double ski trailers from $25/month
RV's from $35/month
November to April
Seadoo and Yamaha Sportboats
JetPump and Electrical / Key service only.
We regret that we can not offer any service for
Seadoo Boats with Mercury Engines
ATV SERVICE
Kawasaki MULE Service
PARTS & ACCESSORIES
Honda and Polaris Too!


Do you carry liability insurance for your Jetski?
You should protect your assets by carrying
personal liability insurance for your ski.
It's not anywhere near the cost of treating a single
PWC related injury-Call for details

See what the State Of New Mexico has to Say About
Carrying Liability Insurance for your boat. Click HERE
We make

Seadoo

D.E.S.S. Keys

For
ALL
Seadoo models INCLUDING 4-TEC
Lost your key?
No Problem

We make them while you wait!

Have TWO Seadoos?

Key Alike Service
lets either key start either ski

Call for Details on Seadoo Key Replacements

Home of the LARGEST
"Jet Tub" in Sierra county


Every engine service is tested in our
2000 gallon test tank
See a ski running in this tank on YouTube

Seadoo 4-Tec Owners
Did you know that Seadoo
specifies that your
Supercharger should be
rebuilt every 100-200 hours?
Avoid Engine Damage from
A Supercharger Failure
Rebuilds start at $800
Pre-2005 models are most vulnerable

Failures can cause damage to the engine that will require a complete rebuild. That's close to $4000


Good news for 2013! Due to improved service parts from Seadoo the rebuild interval is now described @ 200 hours

Supercharger Rebuild Service includes service/nag message reset and
a complete diagnostic report

We make

Immobilizer
Digital Keys
For

Kawasaki
4 Stroke Ultra Skis

Lost your last key?

HUGE Problem!

MAKE a spare key now!

OR

Replace your Engine Control unit! (expensive!)
(and have at least a week of downtime) If you lose your last key

Call for Details on
Kawasaki
Digital Key
Duplication
Replacement parts for Shor'lander PWC trailers
Coming from El Paso Texas?
We're on the way to the lake!
RCP Enterprises LLC/Captain Pete's JetSki Service is
Licensed by the Village of Williamsburg New Mexico
and Fully Insured