Mobile
Digital Keys For Seadoo and Kawasaki Used Jetskis 4 Sale News Products Rats! Pre-season Prep The Mysterious Supercharger Intelligent Brake and Reverse



Spring 2015

Our resident metallurgy and welding expert
John Finn has retired and his shop
J&M welding, located just next door, has closed.
Congratulations to John and Mary
on entering full retirement


We're revving up to a great summer here at Elephant Butte Lake
Unless you've been living off the grid, you know we've had plenty of snow and rain this winter
so runoff is expected to be close to average, which means more water for this season.
Not that the lower lake levels have slowed things down around here.
Ethanol Free fuel is available at Butte marine on Highway 195/Butte Blvd.
The City Of Elephant Butte recently Renamed Highway 195 to Butte Blvd.
Your GPS may still show it as Lakeshore Road.
Lost?..ask anybody for directions. We're real friendly around here.



In
Loving Memory
of
Tim Worrell
1954-2014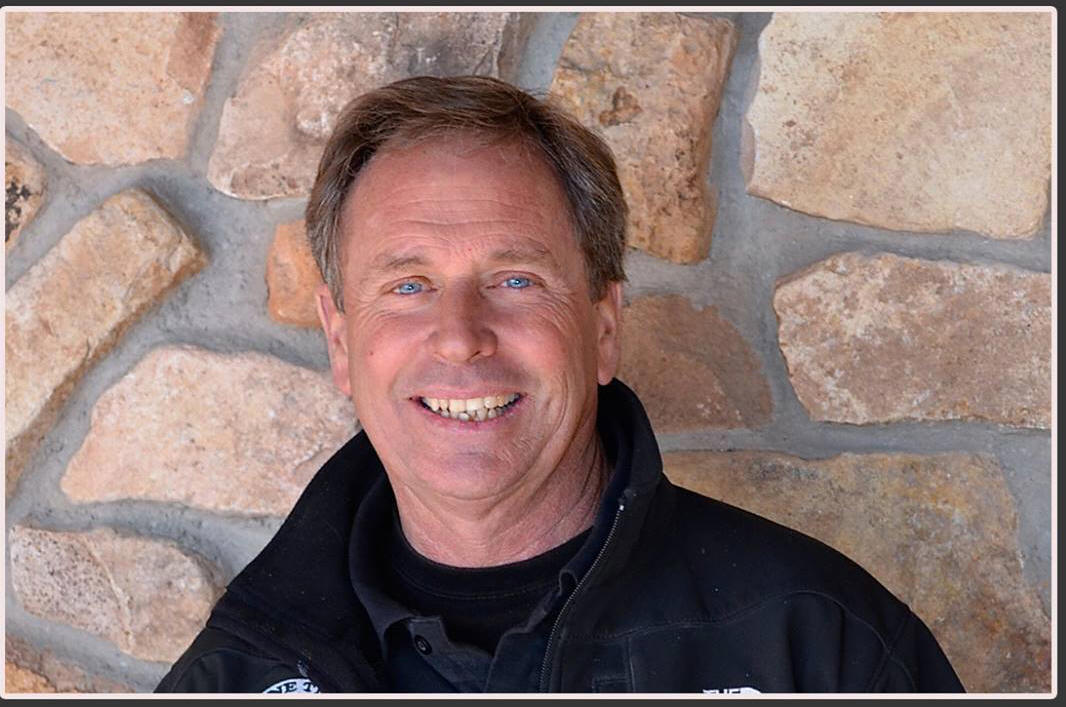 Tim's company Sports Adventure provides Jetski
rentals for visitors to Elephant Butte Lake
Tim was a Co-Founder of the Lone Tree Camps
and will be greatly missed by our community
and all the good folks up in Ruidoso.

Elephant Butte New Mexico News and ramblings
August 2014
Labor Day is right around the corner
Irrigation has been shut down for the year
and EB lake is gaining a foot a week
Lots of pristine campsites left for Labor Day

Summer 2014
4th of July is coming up fast!..are you ready?
We stock regular and synthetic Seadoo Injector oil and Deka AGM batteries and
Spark Plugs for most makes and models
Wow, this last year just flew right by.
The lake is higher then it has been in a few years and
We're celebrating our 6th Year Serving the Sierra County lakes
Plenty of room for a fun time at either Elephant Butte or Caballo Lakes
Captain Pete is fully stocked with Injector oils and Batteries for all PWC models
Stop by for a free safety check before you hit the lake.
PWC's are required to have a signal device, a tow line,
a bailing device, a throwable flotation device
(note that a life jacket does NOT qualify!) and a verifiable fire bottle
You MUST have a three seater to tow a tube with a single person on it
Avoid being fined for not being fully equipped.
Did you remember to check your trailer bearings, bunks and license plates?
Trailer brake lights working?
How about your trailer hitch?

Summer 2013
It's been a great year here in Sierra County for boating, fishing and jetski riding
Before you believe the sensational news reports of "no water at EB"
check the BOR website showing where the water level is really at
To El Paso Water District Web

More beach to reach and plenty of good for for everyone
(well OK, the big houseboats can't get out of the marinas right now, but that's not stopping the fun)

Spring 2013

With warmer weather quickly approaching and lake levels
rising, 2013 is looking to be a good year for jetskis @ Elephant Butte
With more snow falling up north over the last few weeks water levels
are gaining ground every day.
Don't wait for the first really nice weekend to prep your ski,
you are going to get caught in the yearly rush to the water
and we hate to disappoint you.
If you didn't use your ski last season NOW is the time to get it prepped as
skis stored for long periods need extra attention to assure their correct operation


October 2012
We're on fall hours now
make your winterizing appointments soon
Do NOT get caught in the last minute rush
Freezing temps always arrive sooner than expected
September 2012
Due to low water levels Caballo State Park
Boat Ramps are now CLOSED
Class Action Lawsuit Settled!
If you purchased a 2004-2007 Seadoo 4-tec
In California and had a supercharger repair
Click HERE

2010 Seadoo iCATCH Trailer recall
August 2012
it's really really really hot around here lately
Stay Hydrated!
Elephant Days Are Coming!
Second weekend In September
The Elephant Butte Balloon regatta is a spectacle
NOT TO BE MISSED!
July 2012

Lake levels are still dropping
But
We have:
MORE BEACH TO REACH!
Avoid jetpump problems by sticking to marked channels.
(watch for green colored buoys which indicate a channel)
Plenty of deep water around..but shallows are everywhere now.
Use care when approaching shorelines
June 2012
With the Summer season upon us
I'd like to remind everybody of the importance of sunscreen
and proper safety gear to make your lake weekend one
you will remember for the right reasons.

Don't let overcast skies fool you. You will burn if not protected
Your lake weekend can have a few "shore excursions"
Here's a quick review of what you can do...
While our Local KFC and Taco Bell have closed
There are still plenty of great food options around

In Elephant Butte you can get a great sit down
Breakfast at Hodges Corner. Meet some locals
Paperback books for a buck!

Breakfast Burritos (they go quick) at Pat's Chevron
When you just can't wait to hit the beach...
Casa Taco is open now and is a favorite spot of local fisherman
You can keep an eye on your boat while you eat.
It has a large parking lot in full view
of the restaurant

The Ivory Tusk Tavern @ The Elephant Butte Inn serves
a wide range of food. It's fully air conditioned and a nice place to recover from a day on the lake
Mid-week if you eat lunch there, you get a free day pass to the pool!
(limited time offer, subject to change)
While the Dairy Queen is a faint memory now..there are still options...
RC Sumthins on Date Street (across from AutoZone) is our new Ice cream shop
You can also find them cruising Ridge Road in their refrigerated truck
Have a need for
REAL PIZZA?
Visit cafe Bella Luca in Downtown T or C
Best Pizza in the county (I like pepperoni personally)
A real brick oven!
Full menu..but you gotta try the pizza!

February 2012

Another exceptionally cold winter, your engine may be
damaged by freezing if you didn't winterize it
We can check your ski in our 2000 gallon tanks for leaks so you won't
find yourself disappointed on that first nice weekend of spring
Pre-season service starts @ $75 2-strokes $125 4-strokes
July 2011
I'm both happy and sad to report that the State Parks
Have now instituted boat inspections for Aquatic Invasive Species
If you're only up for the day and your ski hasn't been in the water here
get here a little early to avoid losing time when the
inspection line starts to build up
One you are tagged, you can come and go freely, unless
you put your ski in another body of water
June 2011
Water levels are still dropping, but it's not getting
in the way of fun. Gas prices are starting to drop also
so why not spend a weekend at the lake?

May 2011
As I've been warning about for two years now Zebra Mussels have
been detected in a South Eastern New Mexico Lake
The Threat Is REAL. The Threat Is NOW
April 2011
Thanks for your emails on my April Fools page
Yes, the same as last year, but the U.S.S. New Mexico is an impressive
Submarine. I'm sure the chili is equally as impressive.
If you know somebody who has served on the New Mexico, please ask about the chili.
Sorry, the price of Prop refinishing has gone up considerably
Sorry, the lake levels are a bit disappointing this year
But plenty of fun to be had at Sierra County Lakes
Don't Forget. Ethanol free fuel is available at two stations near the main park entrance. Filling your tanks before you put your skis away helps keep water condensation out of your fuel tank and is one less thing to worry about when you are heading out for the day the following weekend.
Free Safety checks during April. Just stop in and ask.
I'll give your ski and trailer a quick look-over and make suggestions if any work is needed to follow NM boating regulations and assure overall safety. Grease your wheel bearings now! Check your tire pressure today. Check that your trailer ball is tight on the hitch and safety pins are in place.
Check your trailers' brake lights and tail lights.
That could save you a traffic ticket!
It's five minutes well spent
March 2011
The weather is improving here daily, pretty warm today.
We're busy ramping up for another busy season
With the known damage from this record breaking winter don't delay
get a pre-season condition check soon
December 2010
EPA ALLOWS 15% Ethanol Fuel E15 to be sold as of December 12, 2010
It's been the coldest winter in years.
We had lines here in Sierra County at local hardware stores for plumbing parts
If you didn't winterize this year, please come in as early as practical to avoid disappointment
August 2010
It was the hottest summer in a long time. Hope you've enjoyed it
July 2010

We're now making D.E.S.S. keys for Seadoo 4-tecs
Don't let a lost or misbehaving key ruin your weekend
get a spare made today
Learning mode keys too!
June 2010
We now have IN STOCK

AGM Batteries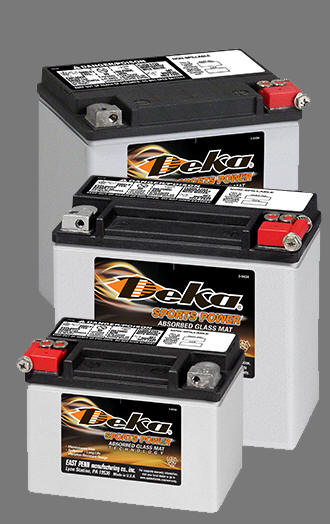 Deka-Batteries are Made In the USA

16AH for most skis
30AH for Seadoo 4-tecs
Pound for pound, just a better battery
June Is National Boating Safety Month
While Jet skis don't have an exposed prop,
being exposed to the high pressure
jet wash from a modern ski can cause severe injury
Use care when riding and when approaching shorelines
consider anything with 30 yards of shore a no-wake zone,
even if it's NOT posted as such
High Performance Skis demand high performance waterwear
A wetsuit can prevent sunburn and minor abrasive injuries commonly seen during the first weeks of the season
A Jet ski IS NOT A TOY, it's a high performance powerboat. Treat it with respect
New Mexico Boating Website-Do you know ALL of the RULES?
Take a few minutes to review the New Mexico site
and your Jetskis owners manual for
important safety tips
May 2010
Captain Pete is now an Authorized Dealer for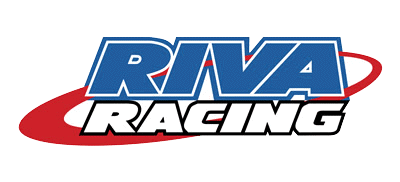 The Industry Standard for High Performance Products
---
April 2010
Attention 2008-2009
FX SHO, FX Cruiser SHO, FZR, and FZS
Yamaha Waverunner Owners

Revving your engines above 4000 RPM while
Your ski is out of the water may result in an impeller problem
Call Captain Pete for Details and Advice

If you are under warranty please contact your dealer
and Reference Technical Bulletin WR2009-010A
If you are upgrading your impeller on a 2008-2009
model it's vital you obtain spacer part # 6S5-R1348-00-00
BEFORE installing the new impeller
---
Captain Pete Says:
DON'T MOVE A MUSSEL!
Visited Lake Meade Lately?
CLEAN YOUR BOAT BEFORE YOU COME HERE!

Zebra Mussels threaten all of New Mexico waterways
They Will add MORE WORK and EXPENSE for ALL OF US!
Here is the FEE SCHEDULE FOR INSPECTIONS AT LAKE TAHOE!
LAKE TAHOE NOW REQUIRES INSPECTIONS BEFORE YOU CAN LAUNCH
UP TO $60 EVERY TIME!

(if you only launch at Lake Tahoe you don't have to pay every time,
Inspectors will place a seal on your trailer and if it is intact the next time you show up, there will be no inspection or fee)
Imagine the delays at the boat ramps, and the cleaning costs if such a program has to be implemented in New Mexico
These little critters are nasty! They are aggressive colonizers, can destroy a beach with razor sharp shells which stink as the dead mussels rot away.
They can clog a 3 inch water feed pipe in a month. (Jetskis use a 3/4 inch water feed)
The want to stake a claim on EVERYTHING IN THE WATER!
This shopping cart was left in zebra mussel-infested waters for a few months. The mussels have colonized every available surface on the cart. Photo Credit: James F. Lubner, University of Wisconsin, Sea Grant Institute, Milwaukee, Wisconsin

Water feed pipe clogged!

Photo courtesy of Don Schloesser,
Great Lakes Science Center, National Biological Services
THEY GROW IN LARGE NUMBERS IN FRESH WATER!


Zebra Mussels removed from
Lock and Dam 7, Mississippi River Sept. 2001
Photo courtesy of Paul Machajewski, US Army Corp of Engineers
You think boating is expensive now? If these critters get established in the Rio Grande
you're going to spend more time cleaning you're boat just to get it in the water!
Hate dealing with the boarder crossing coming in from Cruces?
Imagine having to produce a document saying your boat was cleaned
before it was brought in from out of state
There is a self service car and boat wash on Route 195 1/2 mile from the park gate
The Car wash near the Walmart HAS BEEN CLOSED
PLEASE WASH the UNDERSIDE OF YOUR LAUNCHING VEHICLE AND BOAT
IF YOU ARE VISITING FROM OUT OF STATE

Click Here for Info on these invasive mussels
Want to learn more:
http://www.protectyourwaters.net/
Some of my crazy pals from Sweden!
DO NOT TRY THIS AT HOME!

running the aqueduct